Creating ANIBT a new WordPress website to match their existing branding but also to reflect a more modern look and feel was a great project- we all really enjoyed working on it.
Redesign of existing site
Professional package
WordPress website
Website strategy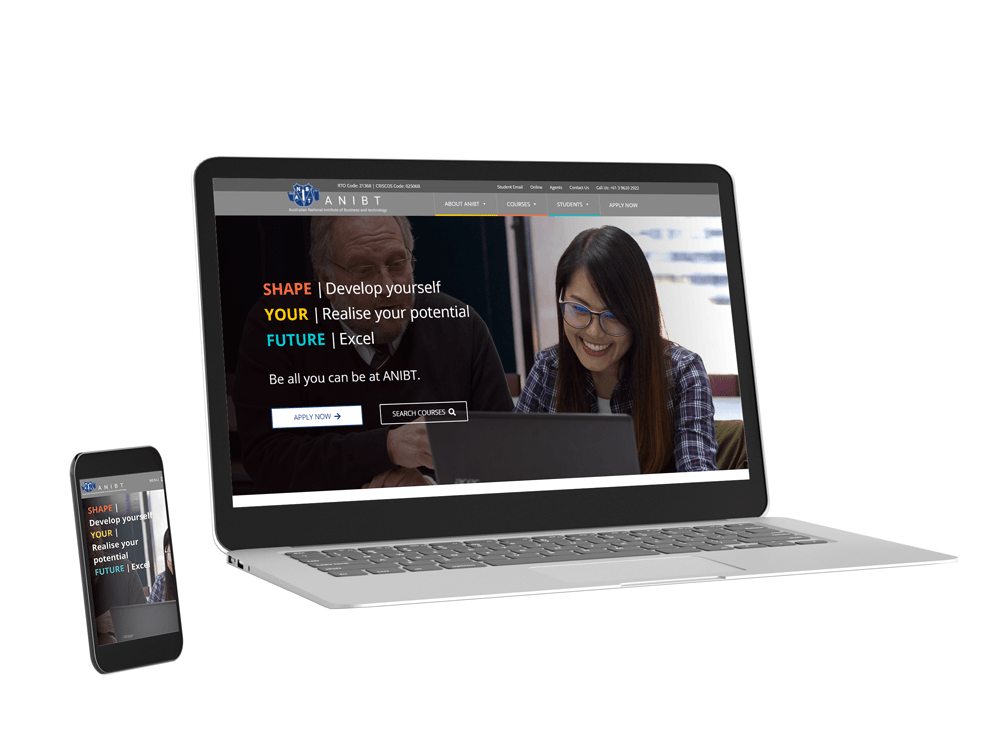 We had a great time working with Barrington College and helping them build a new WordPress website that also worked alongside an Inbound Marketing campaign to help grow their student enrolments.
Redesign of new website
WordPress website - Full Steam Professional Package
Inbound Marketing
HubSpot Management
"Full Steam provided me with a complete digital marketing service on Hubspot along with web design service. Together with Full Steam, we have built an online presence that displays us as equals alongside our largest competition. Barrington College is now very well placed to build a significant footprint.
I'd recommend Full Steam to businesses who want close relationships with their marketing agencies."
Colleen Gauder- CEO- Barrington College
A full rebranding project including logo and new WordPress website for Alpha Training College to update their look and feel to reflect their college.
Redesign of existing website
WordPress website- Full Steam Professional Package
Logo Design
Brochure Design
"We are only a small RTO, and I had only a fixed budget so I didn't expect to get a website like I got. It exceeded all my expectations, and I love it. I also had course brochures created and we only had 3 days to complete them. The results were ahead of time and very high quality. Full Steam has a great understanding of the RTO world."
Mulki Samater- CEO- Alpha Training Collge